Landlord Liability Insurance
THE LOCAL CHOICE FOR PROPERTY OWNERS AND MANAGERS
SECURING YOUR PROPERTY INVESTMENTS
Owning rental property is a significant investment that comes with its own set of risks and responsibilities. From tenant injuries to property damage, you need comprehensive coverage that gives you peace of mind. With our Landlord Liability Insurance, you can focus on maintaining and growing your property portfolio, while we handle your protection needs.
When you partner with us, you gain:
Asset Protection: Safeguard your property and rental income against various liabilities.
Expert Guidance: Specialized coverage tailored to the unique risks of property management.
Peace of Mind: Feel confident knowing you have a solid layer of protection for your investments.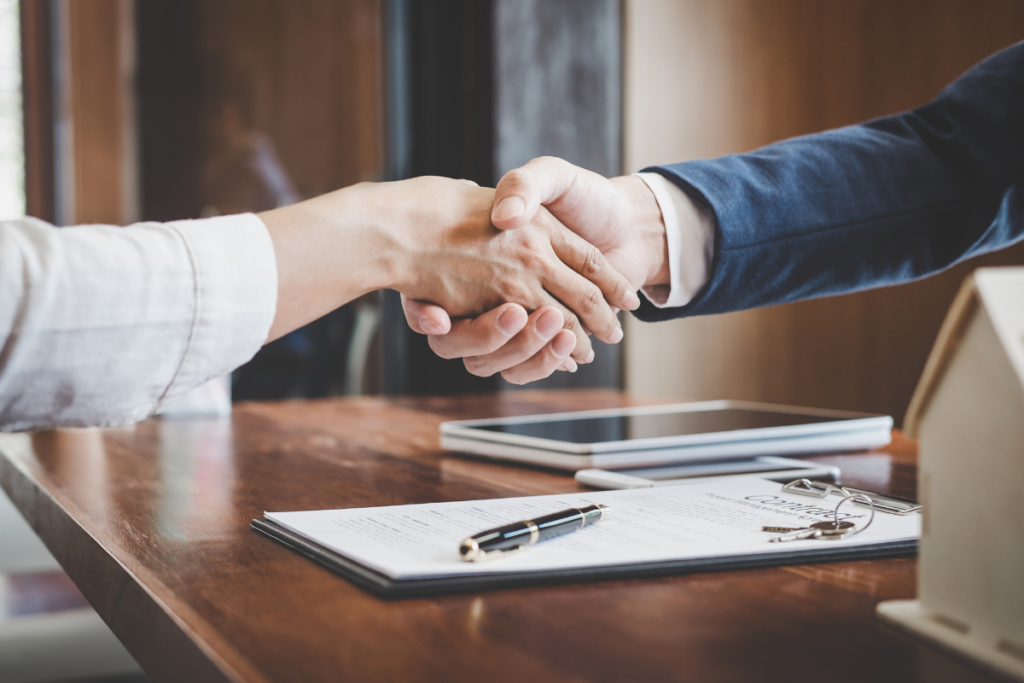 What is Landlord Liability Insurance For?
Landlord Liability Insurance serves as a shield against numerous risks related to your rental properties.
Tenant Injuries: Covers medical costs and potential lawsuits if a tenant or visitor gets injured on your property.
Property Damage: Offers protection if a tenant or visitor damages your property.
Legal Assistance: Provides for legal fees and court costs if you're faced with a lawsuit related to your rental property.
What Landlord Liability Insurance Doesn't Cover
While it's comprehensive, Landlord Liability Insurance doesn't cover everything.
Tenant Belongings: This insurance doesn't cover tenants' personal possessions.
General Wear and Tear: Normal depreciation and maintenance issues aren't covered.
Willful Negligence: Damages arising from your intentional disregard for safety aren't protected.
Why Do You Need Landlord Liability Insurance?
Being a landlord exposes you to specific vulnerabilities. Here's why you should consider this coverage:
Legal Requirements: Some jurisdictions require property owners to have liability insurance.
Tenant Relations: Offers an extra layer of protection that reassures your tenants.
Financial Security: Protects your income source from unforeseen circumstances.
Reputation Management: Helps manage crises that could tarnish your standing as a reputable landlord.
Who Needs Landlord Liability Insurance?
Essentially, if you own or manage rental properties, this insurance is crucial for you.
Single Property Owners: For those who own a single rental home or apartment.
Multi-unit Landlords: Those managing apartment complexes or multiple homes.
Property Management Companies: Businesses tasked with managing multiple properties.
Landlord Liability Insurance is Essential For:
The reality is, no landlord can predict every issue that might arise.
Residential Properties: Keep family homes and apartments secure.
Commercial Properties: Protect spaces rented out to businesses.
Vacation Rentals: Short-term rentals come with their own unique set of risks.
When it comes to property management, the stakes are high but so are the rewards. Landlord Liability Insurance enables you to reap the benefits of your investments without the crippling fear of potential liabilities. Invest in peace of mind today, and safeguard your future income and property value.
Little Known Facts & Tips About Homeowners Insurance
Umbrella Policies: You can expand your coverage limits with an umbrella policy, offering a larger safety net in case of a catastrophic event.


Named Perils: Some policies only cover "named perils" listed explicitly in your agreement. Make sure you understand what these are.


Loss of Rent Coverage: You can often add "loss of rent" coverage to your policy, compensating for rent you can't collect due to a covered peril like a fire.


Immediate Coverage: Many don't realize that coverage often starts as soon as the premium is paid.


Discounts for Safety Measures: Implementing safety measures like fire alarms and security cameras can sometimes lower your premium.
Ready to Fortify Your Property Investments?
Get a Customized Quote Today!
Your home is one of your most valuable assets. Don't leave it to chance. Secure it with an insurance policy tailored to your needs.
Contact us for a free, no-obligation quote tailored to your needs!