Boat Insurance in Ohio: Navigating Safe Waters
For Peaceful Waters and Uncharted Territories
Boating brings a sense of freedom that is unparalleled, but it also brings its fair share of responsibilities and risks. Whether you're jet-skiing on a sunny day or fishing peacefully on your pontoon, it's crucial to ensure that your "financial boat" doesn't sink due to unforeseen circumstances.
Is Your Boat Covered Under Homeowner's Insurance?
Many people assume that their homeowner's insurance will cover their boat, especially when it's parked in the driveway. However, homeowner's policies often have numerous restrictions based on your boat's size, horsepower, and the extent of damage coverage you anticipate. In short, if you're relying solely on your homeowner's insurance, you're likely underinsured.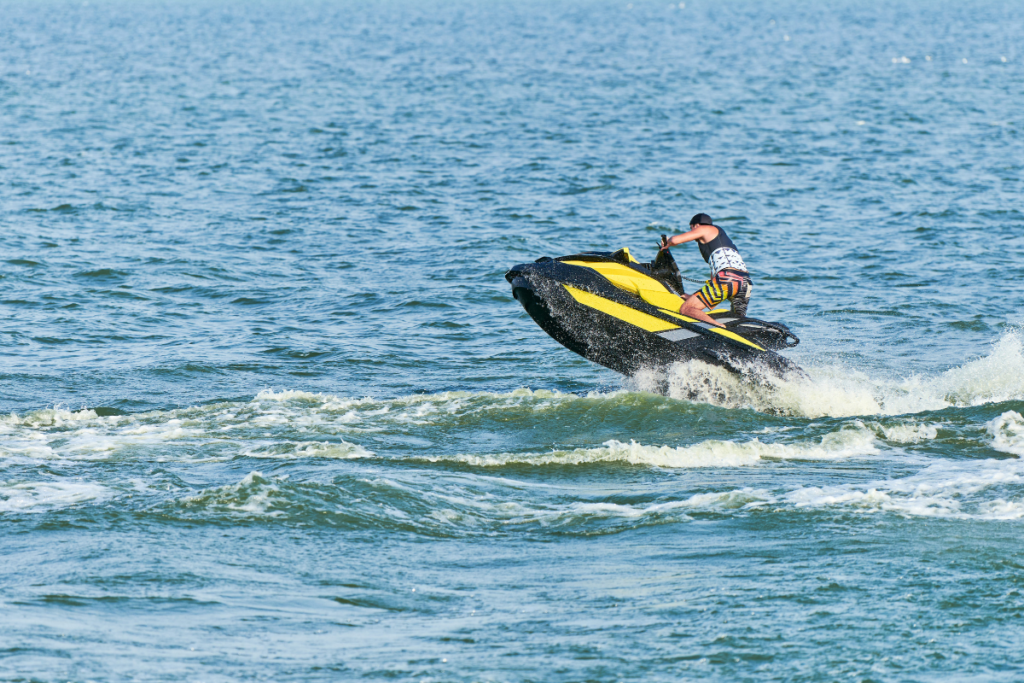 Why Boating Insurance Is a Must
Think of your boating insurance as a shield. A sturdy shield that protects you from the financial burden and liability arising from accidents, damage, or theft related to your watercraft. Our role is to ensure that this shield is as strong as it can be, without burning a hole in your pocket. Here's what a typical policy covers:
Personal Liability: Protection against legal claims arising from injuries or damage to other people or property.

Boat and Motor Coverage: Insures the core components of your watercraft against unforeseen events.

Trailer Coverage: Secures the trailer used to transport your boat.

Medical and Physical Damage Perils: Takes care of medical bills and damage to your boat.
Why You Need Boat Insurance:
Boat insurance isn't just a precaution; it's your financial safety net when things don't go as planned. The water may be calm one minute and stormy the next. In the same vein, even an experienced boater can encounter unforeseen challenges. Here's why boat insurance is non-negotiable:
Financial Protection: Accidents, even minor ones, can lead to hefty repair costs for your boat or someone else's property. Insurance cushions you against this financial burden.

Liability Coverage: Should an accident occur, there's a possibility you'll be held legally responsible for injury to another person or damage to their property. Liability coverage saves you from devastating out-of-pocket expenses.

Medical Expenses: If you or any passenger is injured while on your boat, medical payments coverage can cover the cost of hospitalization, treatment, and other medical bills.

Peace of Mind: With the right insurance, you can enjoy your time on the water with the assurance that you're covered for a broad range of unforeseen events.
Boats & Watercraft You Can Seek Coverage For:
Runabout
Mini Jet Boat
Sailboat
Pontoon
House Boat
Cabin Cruiser
Fishing Boat (Various Types)
Bass Boat
Kayaks & Canoes
High-performance Boats
And many more, just inquire!
Examples of When You'll Lean on Boater's Insurance:
Storm Damage: Unexpected storms can cause significant damage to your boat. Your policy can cover repair or replacement costs.

Theft or Vandalism: If your boat is stolen or vandalized while docked or stored, insurance steps in to cover the loss.

Collisions: Whether you hit a dock, another boat, or an underwater obstruction, collision coverage will handle the repair costs.

Guest Accidents: If a guest or a third party is injured on your boat, liability and medical coverage will protect you from hefty financial responsibilities.

Towing and Assistance: If your boat breaks down in the middle of the water, some policies cover the costs of towing and emergency services.
Who Needs Home Insurance?
The simple answer is that if you own a boat or personal watercraft, you need boater's insurance.
But let's dive deeper to understand the various scenarios and types of boat owners for whom this insurance is particularly crucial:
Recreational Boaters: Whether you're setting sail for weekend fishing trips or zipping around on a jet ski, if you engage in water activities for fun, insurance is a must to cover you for any unexpected mishaps.

Professional Boaters: If your boat is part of your business—for fishing, tours, or other commercial activities—you not only require insurance, but you'll also need specialized coverage to protect your livelihood.

Boat Lessors and Renters: Even if you're renting or leasing a boat, you might be held responsible for any damages to the boat or injuries that occur during the rental period. Many rental companies require proof of insurance before they hand over the keys.

Dock Owners: Some marinas and docks require boat owners to have a certain level of insurance coverage to dock their boats. Failure to comply can result in fines or removal from the marina.

High-Value Boat Owners: If your boat is an expensive model or has valuable add-ons and equipment, the cost to replace or repair in case of damage could be significant. Insurance safeguards your investment.

New Boat Owners: If you're new to boating, the risks of making a mistake are naturally higher. Insurance provides a safety net as you become more familiar with boating practices and etiquette.

Loan Holders: If you've financed your boat, your lender will likely require you to carry comprehensive insurance to protect the asset backing your loan.
In summary, if you're in any way interacting with a boat—whether you own, lease, rent, or are obligated by a dock or loan institution—boater's insurance is indispensable.
Boating Insurance Discounts Available
Yes, quality coverage doesn't have to be expensive. Enjoy multiple ways to save on your premium without sacrificing the quality of your coverage. You could be eligible for discounts if you:
Own your home
Install idle assisted steering
Insure multiple vessels
Bundle other types of insurance
Are the original owner
Pay your policy in full each year
Maintain a clean automobile driving record
Complete a safety course certification
Little Known Facts & Tips About Boater's Insurance
Navigate the intricate waters of boat insurance with these lesser-known facts and insightful tips to ensure you're fully covered.
Navigational Limits: Did you know that your insurance might have geographical limitations? Always check the navigational limits of your policy.

Towing Coverage: It's not just about mishaps on the water; what happens if your boat needs to be towed? Make sure towing is included in your coverage.

Marine Inspection: A marine inspection can not only ensure that your boat is in top condition but also make you eligible for lower insurance premiums.

Agreed Value vs. Actual Cash Value: Know the difference. Agreed Value policies can be more expensive upfront, but they can save you a lot of money when making a claim.

Discounts: Many insurers offer discounts for things like safety courses, multiple policies, and even for boaters who are part of certain organizations or clubs.

Uninsured Boater Coverage: Similar to uninsured motorist coverage for cars, this is a vital but often overlooked part of boater's insurance that protects you if another boater who isn't insured causes an accident.

Deductibles: A higher deductible can lower your premium, but make sure it's an amount you can comfortably afford to pay out of pocket in case of a claim.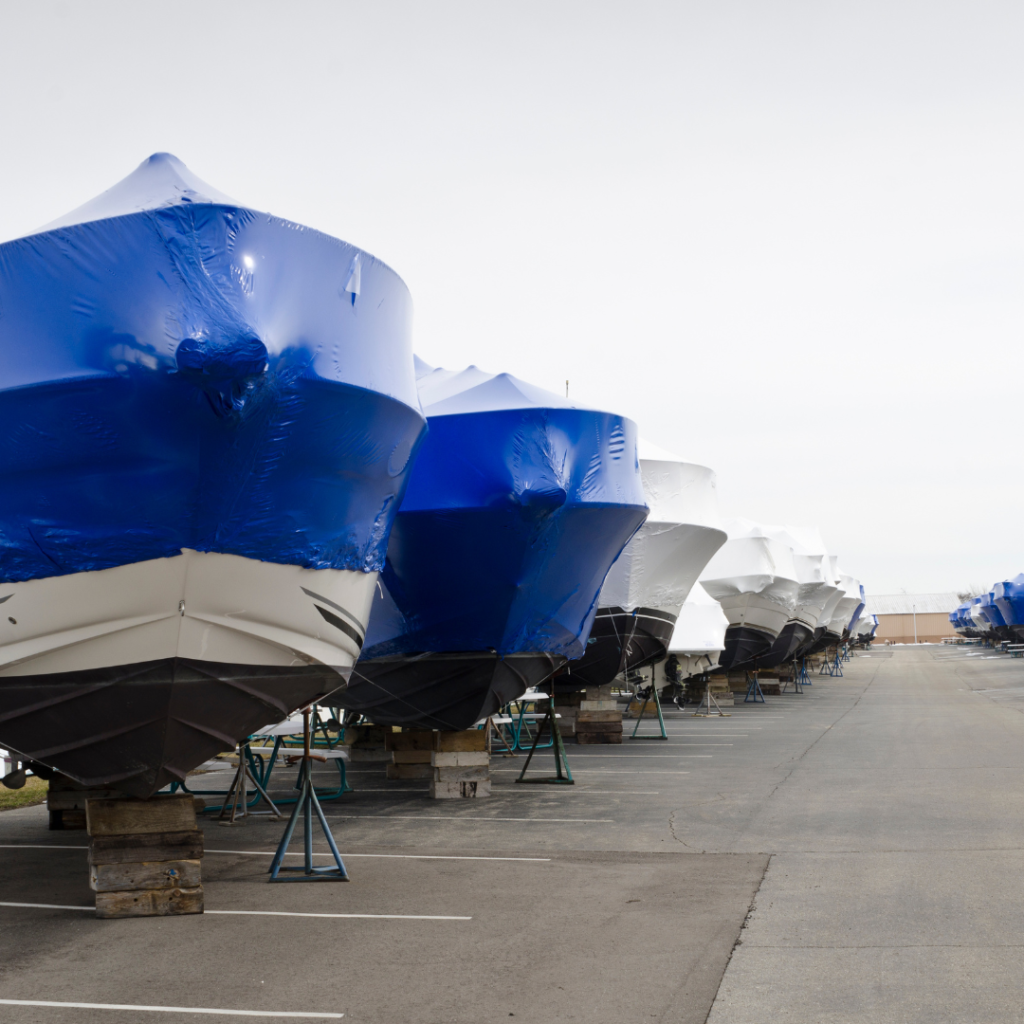 What sets Crunelle apart? 
It's more than just insurance; it's a commitment to you:
Local Expertise: Our familiarity with the local area enables us to provide highly customized plans.


Customized Plans: We take the time to understand your unique circumstances and offer matching coverage.


Multiple Carriers: Our affiliations with leading carriers allow us to bring you the most competitive rates.
Set sail with peace of mind
Get a Customized Quote Today!
Secure your boat and your financial future with our customized boating insurance plans.
Contact us for a free, no-obligation quote tailored to your needs!
Whether you're a seasoned sailor or a weekend wave-rider, our in-depth blog posts will steer you through the ins and outs of boat insurance.